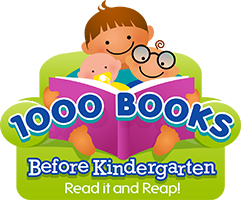 The popular 1000 Books before Kindergarten children's program has been launched by the Grant County Public Library.  This simple and free program encourages all parents and caregivers to read to their children, ensuring a solid foundation for learning when their child reaches kindergarten.
Many studies indicate that engaging in reading to newborns, infants and toddlers increases reading readiness, develops vocabulary, increases interest in printed works and instills a positive attitude about reading.  Sharing books with your child helps them learn the skills to become a reader as well as encourages parent and child bonding. 
Any child that has not yet started kindergarten is eligible for the program.  It's easy, just read and turn in the reading record for your child to receive awards and recognition in the 1000 books before Kindergarten program.  Great Western Bank has also agreed to open an account for the participant with monetary awards along the way.
Stop at the library to sign up your child and begin.   This is a self-paced program, take as much or as little time as you need to complete.
(January 2018) name and logo used with permission from the 1000 Books Foundation: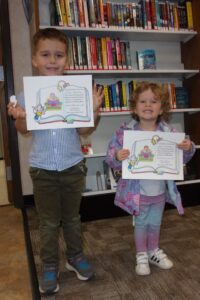 November 29, 2021 – Congratulations to Decker and Blair McLaughlin on completing 1000 Books Before Kindergarten.  Parents are Rachel and Erick McLaughlin.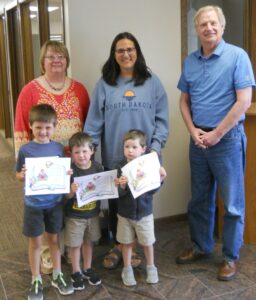 Congratulations to Jonathan, Thomas and William on completing the 1000 Books B4 Kindergarten.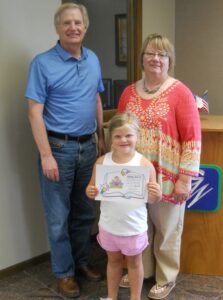 Congratulations Henley – 1000 Books B4 K (July 2021)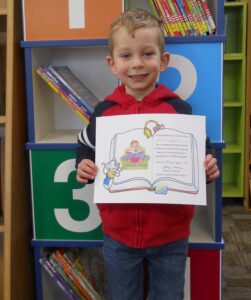 Congratulations – Elliot Sovell – you did it. (4-2021)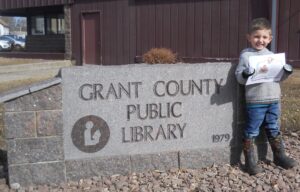 Congratulations to Atlas Bjerke, son of Ryan and Becky Bjerke.  Atlas completed the 1000 Books before Kindergarten program at the Grant County Public Library.  (March 2021)
September 2020 graduates: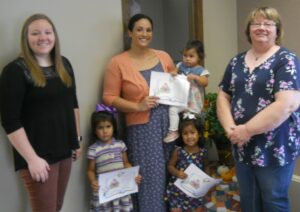 Leticia, Rosalina, Dayanara
August 2020
July 2020 – congratulations to our newest 1000 Books graduates:  Liam and Landon Davis and Jade and Chloe Hermans.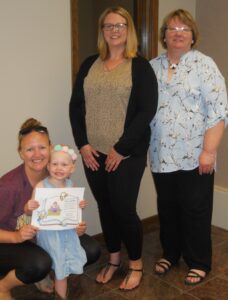 July 14, 2020 Congratulations to Millie VanMeter
Our newest graduate:  1-14-2020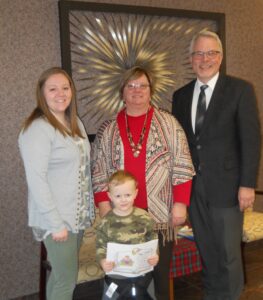 Royce Van Meter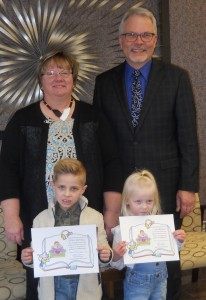 CONGRATULATIONS!!!!!!!!!
Our first graduates from the 1000 Books Program:  Vivian M and Archer M (1-10-2019)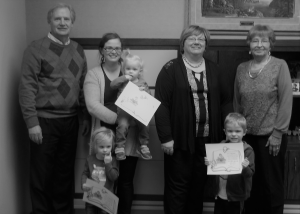 Congratulations!!!!!!
Graduates:  Elena, Liesl & Emil Neugebauer (May 1-2019)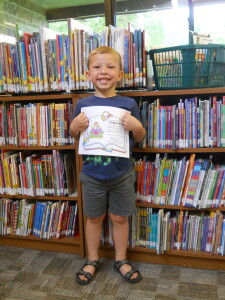 Congratulations Grayson Brotzel ..(8-5-2019)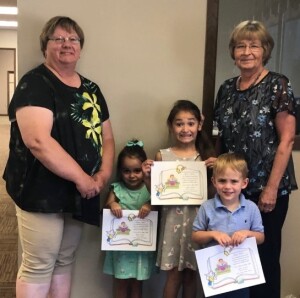 Congrats to Alana, Niah & Riley Pond        (8-2019)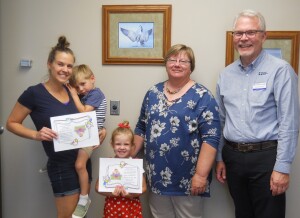 Congrats to Colsen and Shayla Folk (8-2019)