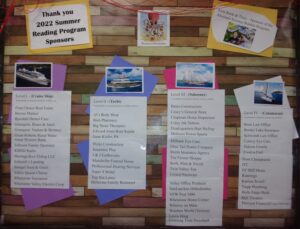 Thank you 2022 Summer Reading Program Sponsors.  We could not do this without you.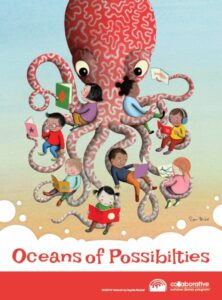 For completed grades PreK (must have completed year of 4 year old preschool) through 5th grade.  – Must be signed up.
2022:  Reading begins May 31st.
Activity sessions are each Wednesday – June 1-8-15-22-29, July 6 and 13th.
Stop or call the Library 605-432-6543 for details.
Read for Library Dollars to spend in the store.  and/or Attend the Wednesdays activity sessions.
---
June 29, 2022: Fintastic Animals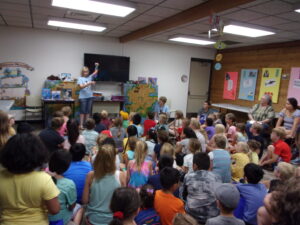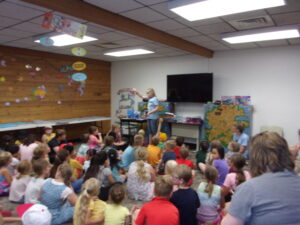 ---
June 8th:  Moon/Tides & Experiments: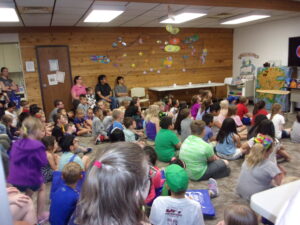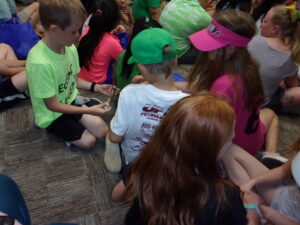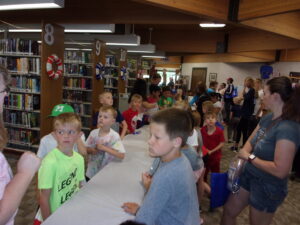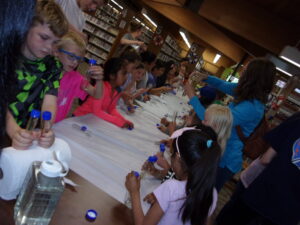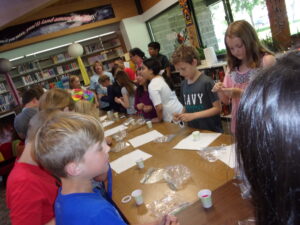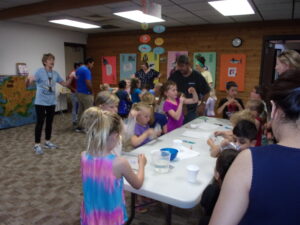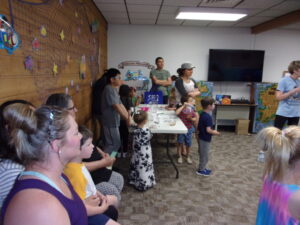 2021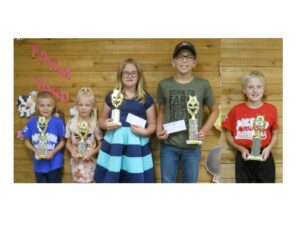 Our 2021 Reading Winners:
Grades PreK and K:  Lincoln Kiley – Reading Champion; Vivian Mathiason – Reserve Reading Champion.  Grades 3, 4 and 5: Kyrie Fewkes – Reading Reserve Champion; Kyler Brandenburter – Reading Champion.  Grades 1 and 2:  Aspen Kiley – Reading Champion and not pictured Chelsea Granquist – Reserve Reading Champion.
Please thank our sponsors for the wonderful prizes available.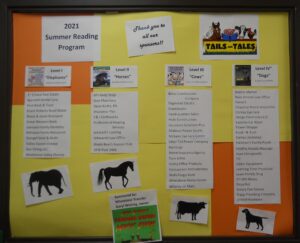 Our July 14th program – finale with Bramble Park Zoo Crew:
July 7th a special diorama was created by Samuel Biggs.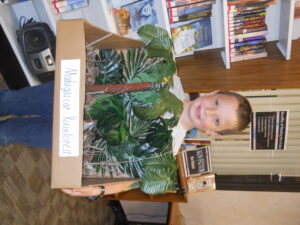 July 7th was Woodland/Forest and we had a special Guest, Cassy Olson from SD Game, Fish & Parks.  Cassy led the wood duck house building as well as sharing information about wood ducks.  Fox pictures were also created and seed balls were made after enjoying a story.
June 30th was Rainforest.  Rainforest animal bingo was played, parrots and pop up rainforest animals were made.  Side walk art was created, water games and marshmallow  toss was played.
Arctic Adventures June 23rd – listened to stories,  made arctic animal suncatchers, arctic animal fans, snowy owls then created snow and learned -hands on or should I say in – how whales keep warm in the arctic with their whale blubber.
Great Reading Safari Magic Show – June 16th
June 9th 2021 Summer Reading Program activities: Thank you Dr. Jaclyn Carlson of Homestead Animal Health for your presentation and sharing your guinea pig.
2021 Summer Reading Program Fun June 2nd: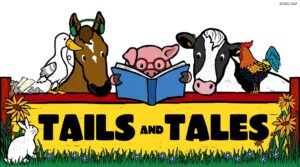 Completed preschool (age 4) up thru 5th grade
PROGRAM INSTRUCTIONS
Reading may begin May 24th
Those that have just completed 5th grade have the option to do teen program.
Reading Logs for grades PreK—5th
Reading log bookmarks may be turned in for a total of 6 weeks (6 weeks worth are enclosed in your book bag).  Each week beginning the week of June 1st a reading log can be turned in to redeem for your Library Dollars.  Each hour read will earn you $1.00 in Library dollars (up to $7 per week).  All hours you read will be recorded, however only $7.00  in Library bucks will be paid out per week for a total of 6 weeks.  Just date each smiley face for each hour read.
All reading logs (bookmarks) must be turned in on or before July 10th.
We do record all hours read for our Top Reader Awards.  Just indicate any hours over 7 on your bookmark/log when you turn it in.  Again, we pay out up to $7 per week for 7 hours read, but all hours count toward Top Reader Awards.
These Library dollars may be used to buy prizes from the Library's Store anytime between  June 21st and July 21st.
Activity Packets also may be completed for library Dollars.
For those that have just completed 4th or 5th grade we have a special  bonus project package that will earn you points toward Ol' Mill Bucks.    Just ask if you have not received one.
2020: Imagine Your Story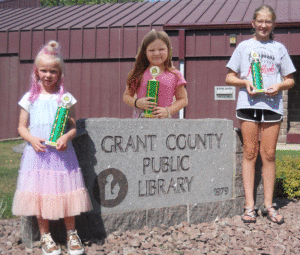 Reading Champions:  PreK/K, Vivian Mathaison;  Grades 1-2, Kaydence Grant and grades 3-4-5, Kaitlyn Brandenburger. — CONGRATULATIONS.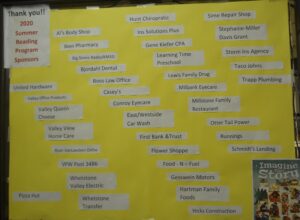 Be sure to thank our sponsors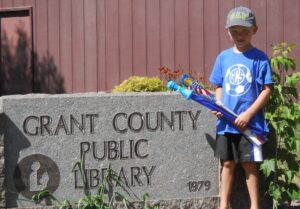 Congratulations Crosby – you won the prize for our Fairy Tale Quiz

J—2020 Fairy Garden Creations:
———————————–
2019 – Universe of Stories
Grades 1&2: 2nd place Kyler Brandenburger , Grades 1&2, 1st place Samuel Biggs. Grades 3-4-5:  1st Place Pierce Mathiason, 2nd place Thomas Bass.  Grades Preschool & K: 2nd place Vivian Mathiasen, 1st Place Bennett Schwandt.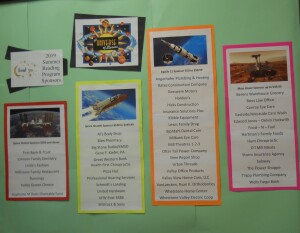 Thank you Sponsors!!!!!-2019
Thanks to our generous sponsors – this is our Library Store……2019
and I had to make 2 more buying trips due to the children reading about 800 more hours this year.  Way to read kids……..
——————————————————————————————————————
2019 Universe of Stories:
June 3rd:  Jay & Leslie Laughing Matters
June 12th:
June 19th:
June 26th
July 9th
Hanson Family Fun
July 17th: