Teen Summer Reading Program
---
2022:  June 22nd:  Srp-Splash Bash: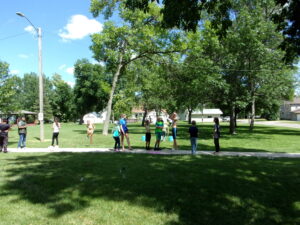 2022:  June 8th SRP activity: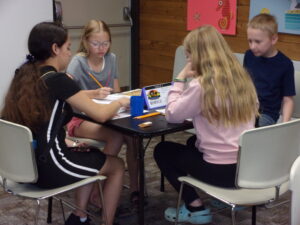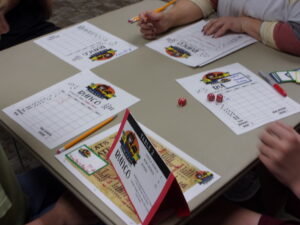 ————————————————————————————————————————
2021 Teen Summer Reading Program Fun: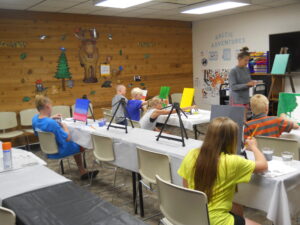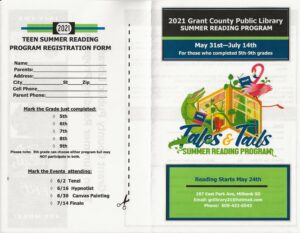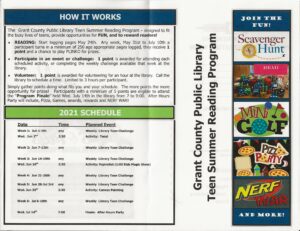 Thank  our sponsors: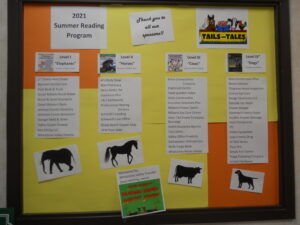 ________________________________________________________________________

Yarp reading challenge for Grant County Public Library 2020-2021:  In the Middle School challenge the winner of the tablet was Natalie Thaden.  For the High School Challenge the winner of the tablet was Rebecca Wipf.  Congratulations.
The Library had it's own reading challenge for this age group.  In the Middle School division the readers picked Guts by Raina Telgemeier.  In the High School division our readers picked After the Fire by Will Hill.
2020 Summer Reading program – Imagine Your story
Congratulations to our top readers:  Champion Jordan Mckillip and Runner up Thomas Bass.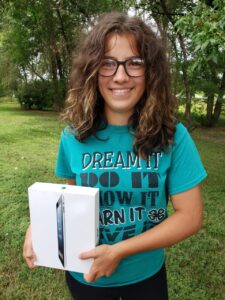 TEEN READ CHALLENGE WINNER ANNOUNCED
Each year, The South Dakota "Young Adult Reading Program" or YARP committee nominates twelve middle school titles and twelve high school titles to be voted on by SD teens, with one book from each list being named the South Dakota YARP Book of the year.
The voting opened last fall and continued through April 1.  A number of our local teens participated with over 100 votes being placed from Grant County.
To encourage the teens of Grant County to be a part the YARP Book of the Year selection the Grant County Public Library created the YARP Teen Read Challenge. The student grade six to twelve, who reads, votes and logs the most Teen Read Challenge votes wins a tablet.
It is the honor of the Grant County Public Library to award Brook Mckillip as the winner of the 3rd annual YARP Teen Read Challenge and to reward her dedication to reading with an iPad tablet.  Brooke read all the books on the nomination list.
The winner of the South Dakota YARP Book of the year for the high school division was "Long Way Down" by Jason Reynolds tied with "This Heart of mine" by CC Hunter.  "The Witch Boy" received the honor in the Middle School division.
When asked if she agreed with the winner in her high school division, Brooke said she did and added,   "I liked Long Way Down because it wasn't super dramatic.  It was just a good book."
Brooke, a freshman this fall at Milbank High School is the daughter of Roger and Natasha Mckillip.
---
2019 Summer Reading Program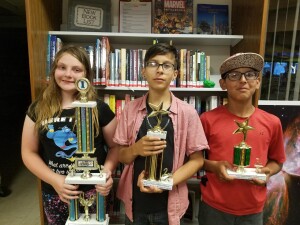 Award Winners:  1st Alexis Schwagel, 2nd Jordan McKillip, 3rd Aiden Mckillip
Alexis read a total of 9549 pages
other fun pictures from July 17th after hours finale party:
———————————————————————–
June 26th:
June 19th – Summer Reading Program – Tenzi
———————————————————————————————————————–
Concluded with party and awards on April 4, 2019
Congratulations:  Alex Pekelder – winner of the ipad
Teen Focus Group:
If you are a Freshman thru Senior ask about being part of the Teen Focus Group – see Tammy