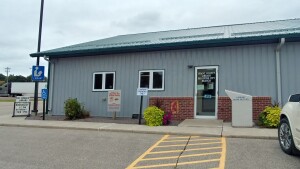 Grant County Library –Big Stone City branch 
Location:  400 Washington St.  Suite 102,  Big Stone City, SD  (Community Center) Mailing address:  P. O. Box 246, Big Stone City, SD  57216
Branch Manager:  Janelle Kelly
   

Hours:


Wednesdays 1:00 pm-7:00 pm

Saturdays 9:00 am-1:00 pm

email:  bsclibrary12@hotmail.com
COVID 19 UPDATE:
While the Big Stone City Branch Library will remain OPEN with its regular hours… WEDNESDAYS 1 PM TO 7PM, AND SATURDAYS 9AM TO 1PM.  I would prefer for people to contact me by email bsclibrary12@hotmail.com and I will arrange home delivery or parking lot delivery.
Book Sale is postponed until further notice.

***All patrons are asked to use hand sanitizer when entering the library.
Everything in library is kept clean, the door handles and check out desk are frequently wiped clean with disinfectant wipes. 
All returned books are also wiped clean before returning to the shelves.
Disinfectant spray is used at the end of each day open around the whole library room.
If you are home with school aged children…..and you would like some children's books, children's movies, childrens book kits with activity pages, children's games or floor  puzzles. We can make arrangements to get these items to you. Email bsclibrary12@hotmail.com to talk to the branch librarian.
This branch library is one of three branches within the Grant County Library System.
————————————————————————————————————————
               August 6th Butterfly Day
2019 Universe of Stories – Summer Reading Program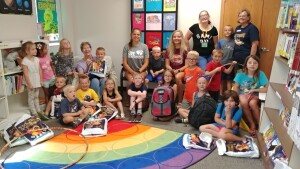 June 5th – performer Dave Lloyd