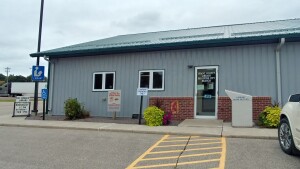 Grant County Library –Big Stone City branch 
Location:  400 Washington St.  Suite 102,  Big Stone City, SD  (Community Center) Mailing address:  P. O. Box 246, Big Stone City, SD  57216
Branch Manager:  Janelle Kelly
   

Hours:


Wednesdays 1:00 pm-7:00 pm

Saturdays 9:00 am-1:00 pm

email:  bsclibrary12@hotmail.com

***All patrons are asked to use hand sanitizer when entering the library.
Everything in library is kept clean, the door handles and check out desk are frequently wiped clean with disinfectant wipes. 
All returned books are also wiped clean before returning to the shelves.
Disinfectant spray is used at the end of each day open around the whole library room.
If you are home with school aged children…..and you would like some children's books, children's movies, childrens book kits with activity pages, children's games or floor  puzzles. We can make arrangements to get these items to you. Email bsclibrary12@hotmail.com to talk to the branch librarian.
This branch library is one of three branches within the Grant County Library System.
————————————————————————————————————————
"Not so Scary Scarecrow"  Storytime Kit
 Provided by Big Stone City Branch Public Library
Please note: Face masks are required inside the library for all adults.  
*These storytime kits are put together for children ages 3-6 years old.    Each kit includes the craft materials for the "Not So Scary Scarecrow", Fall coloring page, fingerplay poem, and a song to do with your child.                
Parents can stop by the library on Wednesday, September 16, or Saturday, September 19 during normal library hours to pick up one kit per child. There is no fee for this.
Parents or grandparents should then help their child do the activities provided in the kit at home with them.
Return back to the library the completed craft—"Not So Scary Scarecrow" on Wednesday, September 23, or Saturday, September 26, during normal library hours for the child to receive a small prize and treat to take home.
REGISTRATION IS APPRECIATED for a count of how many kits to make. Please email the library at bsclibrary12@hotmail.com.
The Big Stone City Branch library is located at 400 Washington Street (southwest corner of the community center) in Big Stone City.
Library Hours are Wednesdays 1:00-7:00 &  Saturdays 9:00-1:00.
—————————————————————————————————————-
               August 6th Butterfly Day
2019 Universe of Stories – Summer Reading Program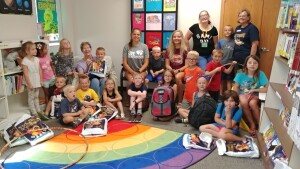 June 5th – performer Dave Lloyd