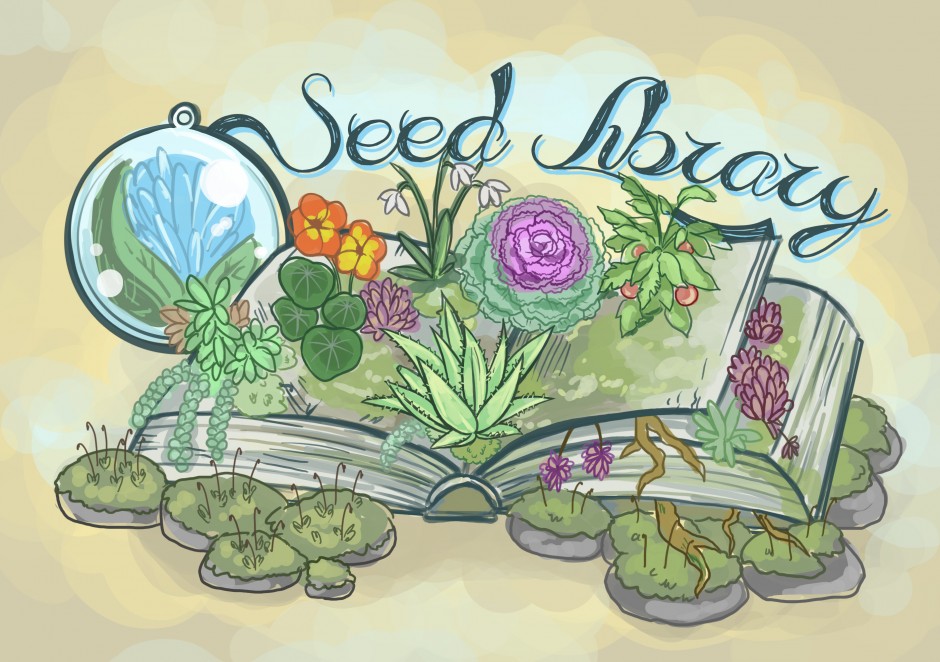 Our cabinet has a nice variety of seeds to choose from. We also have some garden equipment for check out.
Watch for a seed saving class in August/September 2022.
——————————————————-
LIBRARY RECEIVES NATIONAL GRANT FOR SMALL AND RURAL LIBRARIES
Grant County Public Library has been selected as one of 300 libraries to participate in Libraries Transforming Communities: Focus on Small and Rural Libraries, an American Library Association (ALA) initiative that helps library workers better serve their small and rural communities.
The competitive award comes with a monetary grant that will help Grant County Public Library create a seed library for the community.
"We are so proud to be chosen for this amazing opportunity," said Library Director, Jody Carlson. "This grant will allow our library to get to know our residents better and help us build a happier and healthier community for our families."
As part of the grant the Library will be holding meetings with 4-H, Whetstone Valley Garden Club and any other interested parties that would like to learn more about the seed library.
Gardening has become a great outdoor activity as well as a way to supplement your family's meal options. The idea behind the seed library is to increase gardening knowledge in our community as well as to provide a sustainable heirloom seed station. This will be a long term project with community members borrowing seeds, planting, harvesting and then returning seeds to share and sharing knowledge along the way.
The first community meeting for the seed library will be Monday, May 10th at 5:30 in the community room at the Grant County Public Library, 207 E Park Avenue, Milbank. This will be an informal and open format meeting to gather ideas and plan a strategy. Bruce Johnson will be our guest speaker and lead the talk about the different type of seeds such as hybrid, heirloom, non GMO etc. He will also share his experience in growing, enjoying and harvesting heirloom seeds.
The Library will provide light refreshments for the gathering. Some seeds will also be available for the meeting attendees. The Director said, "Hybrid seeds will be available and some heirloom seeds are currently on order for those that would like to help sustain the seed library."
If you are interested in getting involved or taking part in this conversation please attend the meeting on May 10th at 5:30. If you are interested, but cannot attend the meeting, please contact Jody at 605-432-6543. The Library hopes the seed library creates a way for those that enjoy gardening to share ideas, learn more and have fun.
Since 2014, ALA's Libraries Transforming Communities initiative has re-imagined the role libraries play in supporting communities. Libraries of all types have utilized free dialogue and resources to lead community forums and provide a space for residents to come together and discuss topics and have productive conversations to provide new and various services to their communities.
Libraries Transforming Communities: Focus on Small and Rural Libraries is an initiative of the American Library Association (ALA) in collaboration with the Association for Rural and Small Libraries (ARSL)."